Eventing Clinics
At Eventing Canada(!), we believe educational activities are instrumental in developing the Sport of Three-Day Eventing. Inviting the best and most innovative clinicians available to teach our Athletes in Canada is an important mission.
Auditors are welcome at all our clinics for $10/day.
All our clinics are at Pommelé Acres, Tottenham, ON.
Levels offered at all clinics: PT,T,P,I/A
Please specify level on entry form.
2017 Schedule
Lucinda Green June 15-16, 2017 *new date!
Ride for Riders July 30, 2017
Blyth Tait August 11 - 12, 2017
Blyth Tait August 13 - 14, 2017
Richard Waygood September 8 - 10, 2017 | riding times
​| Click here to see some of our clinic reports |
---
Entry Form
Opening date for all clinics is April 1st.
---
Clinic Sponsors


Special thanks to Succeed who is very generously sponsoring Lucinda Green's entire North American Clinic Series, along with a Most Improved Rider award.


Special thanks to Amerigo, who is sponsoring an entry in the Lucinda Green clinic for an Elite Rider.
The lucky recipient will be chosen from the Heather Wellman Bursary applications.
---
Payments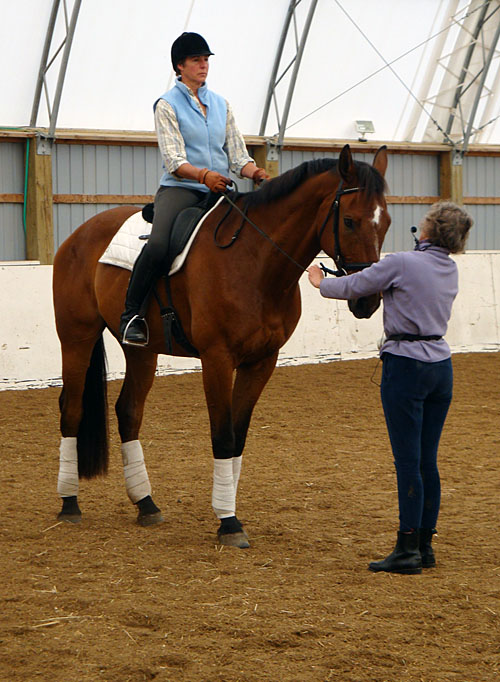 We do our best to keep the costs of our clinics as low as possible for the benefit of everyone involved. All entries must include a cheque or VISA number to reserve a place, but payments will not be processed until 2 weeks prior to clinic. Cancellation within two weeks of the clinic are subject to our refund policy: $25 admin if place filled from wait-list; otherwise 75% refundable with a medical or veterinary letter.
Stabling
Limited outdoor stabling is available at the Training Centre at $45.00 per day. Indicate Stabling requirements on entry form.
Auditors
An auditor fee of $10/day will be charged for all clinics except Mary Wanless.
Please contact us if you would like more information about auditing.
Special Notice to Team Riders!
As in previous years, Eventing Canada [!] offers 10% of available spaces (2 out of 20 riders per clinic) as comps to short/long listed riders. These will be allocated on a first-come-first-served basis to members of the Canadian Eventing listed Athletes, as announced Jan 2016.

This offer is available for all 2016 clinics.

To confirm your eligibility, please contact Arthur Tateishi. Don't forget to send your entry early to secure a fully-funded place in one of these clinics!
EVENTING CANADA [!] IS A NOT-FOR-PROFIT ORGANIZATION DEDICATED TO SUPPORTING
ATHLETES AND ORGANIZERS IN THE SPORT OF EVENTING IN CANADA